About Cary Brazilian Jiu-Jitsu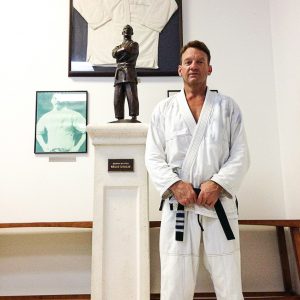 Jason Culbreth, one of UFC Legend Royce Gracie's first 20 black belts. With over 25 years of Martial Arts experience, Jason has  studied Wrestling, Tae Kwon Do, Muay Thai and Brazilian Jiu-Jitsu. As an undefeated Mixed Martial Arts fighter and active Brazilian Jiu-Jitsu competitor, Jason has medaled in many local and international events, including winning the 2016 Masters Worlds. He has trained local, state and federal law enforcement officers, as well as all levels of the US Military from the National Guard to the elite Special Forces.
As one of the pioneers in MMA and Brazilian Jiu-Jitsu, Jason has contributed to the growth of the sport since it's infancy. In 2007 Jason was an integral part of getting MMA legalized in the state of North Carolina. With his depth of experience and the number of years coaching competitors at the highest level you can rest assured that Cary Brazilian Jiu-Jitsu and the Culbreth Brothers will help you achieve your goals.
While we have had great success on the local and international tournament scene a majority of our students do not compete.  There are many reasons for participating in Jiu-Jitsu, widely regarded as the most effective martial art in the world, such as fun, fitness, camaraderie, increasing flexibility, weight loss and overall health.